Who are we?
We are a team that works together to provide exceptional products and exceptional service.
Most of the Nu-Line team members (sales reps, admin staff, suppliers and fitters) are independent small businesses that work together as a collaboration.  This joint venture and unique business model makes us strong, individually pro-active and dedicated to our customer's satisfaction.  Our success is our customer's happiness.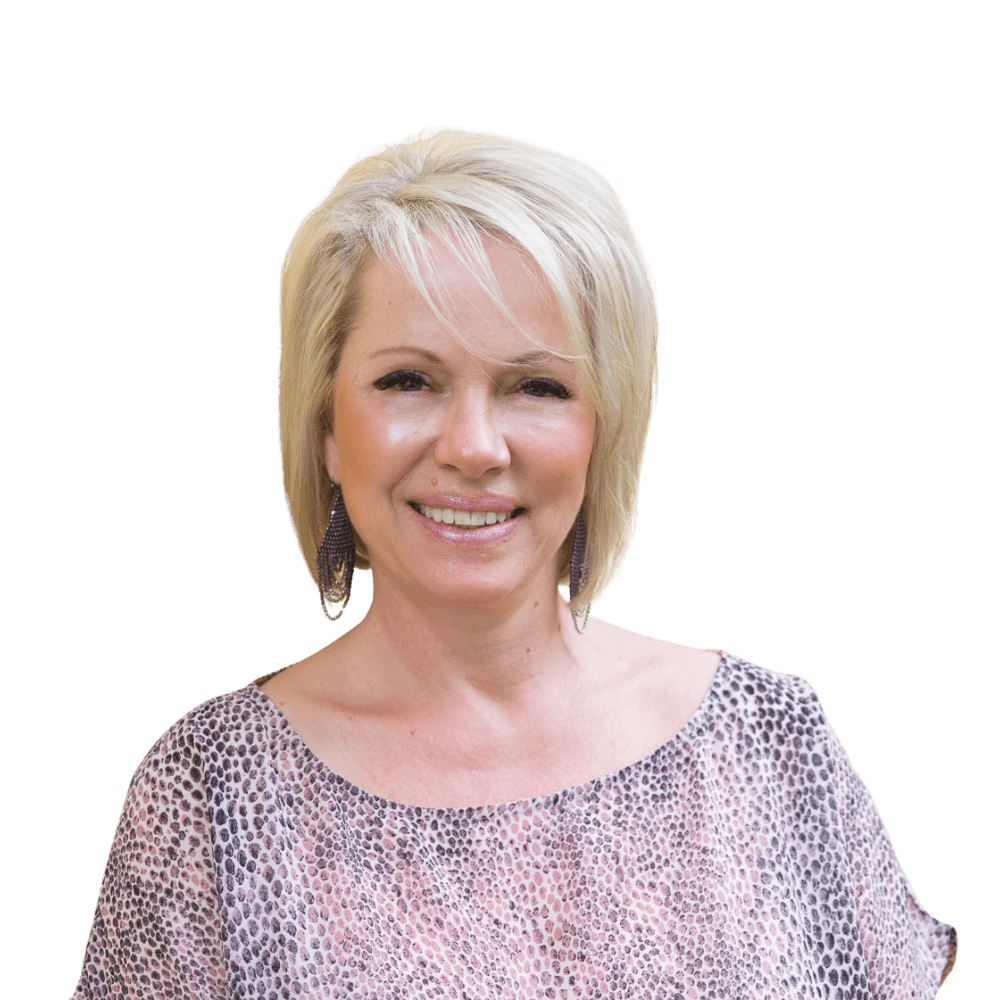 Hi, I'm Erika, I started Nu-Line Solutions some 25 years ago because the aftermarket company I was working for at the time, let me down with my "customers". We had a major issue with the brand of Alarm we were promoting and instead of replacing them and keeping my customers happy, they decided it would be cheaper to try and repair them which didn't work. We had a lot of very unhappy customers! This is when I thought I could do this better myself. And I have…
I still see other companies that have way too many claims and they don't handle them correctly. I see a lot of negative reviews about these companies, giving our industry a bad name and a loss of confidence from customers.
Having a background in hospitality and completing an apprenticeship in Switzerland I was taught that the customer is King!
Customers are the most important part of any business without them we don't eat!
It has been my goal to always provide exceptional products and service, never overselling, a strong belief in my products and of course, to look after my customers.
I only sell the best products with the best reputation.
In regards to claims, there will always be claims, it's the nature of any business.
3 things set us apart:
1. We have a less than 1% claim rate.
2. I treat people like I would like my mother treated!
3. Voted No.1 Boutique Aftermarket Company by over 100 Consultants in Victorian dealerships we have proved it pays to put the customers first.
Our Core Values
What drives us and keeps us being the best versions of ourselves!
Respect
We respect, value and honour customers and team's actions, words and embrace our differences.
Reliable
To be the person you can always rely on.  To be dependable, arrive on time and consistently offer the best version of ourselves.
Trustworthy
We choose to be vulnerable and courageous in our trust of others. We have confidence that our integrity and reliability will show our worth!
Integrity
When faced with difficult decisions we will always do the right thing even if it's the harder choice.  We will always be truthful and honest.
Kindness
We will always show kindness to our fellow team members, work associates and customers.  This can be as simple as a smile or a word of encouragement to show we care.
Fun
Life is meant to be enjoyed.  We will always strive to find the good and enjoy our work day!
Meet our Team
Our team are a dedicated bunch of individuals that strive to inspire and impress our customers day in/day out!
And here's some of our pets…
Hey pets are an important part of our lives and we can't leave them out!
Erika Wager – CEO
Erika has a wealth of experience in building businesses, starting her own in the automotive industry over 25 years ago selling Aftermarket products including her own range of Dash Cams. It has grown to be the company that is most trusted in the trade.
She has since built an e-commerce business in wearable technology & tracking which was shortlisted in a nationwide competition by Deloitte's Decoding Dementia in 2019.
Her 3rd company has revolutionised offshore BPO.
Like Henry Ford, she understands the power of surrounding herself with experts in their fields. While she navigates the "ship" to success, she instils a sense of ownership, pride in association and an unrivalled connection to do your best for the good of the team.
Erika is an innovative, ethical leader and an entrepreneur that has dedicated her life to providing outstanding service to all her employees and customers.
Erika's values Freedom, to do what she wants whenever she wants and help others do the same
Angie Schmitzer – Sales and Training Manager
I've worked in the car trade for about 25 years before joining forces with Erika. In fact, in August 2021, I will celebrate 20 years with Erika and Nu-Line Solutions.
Workwise, I'm a people person.  I started in Reception, then Customer Service, Sales, Sales Rep and for the last 10 years or so I have been focusing on Sales and Motivation Training.   If you were to ask me what do I love most about my work, I'd say it's helping others succeed and thrive!
At Nu-Line, we've built the best team. We are all likeminded, caring and ethical people. I think this attributes to not only our success but the longevity of our business. I'm really proud to be a founding member.
I have a love of photography and enjoy taking photo's of our 20 acre farm including my family, dogs, ducks and reptiles… I'm into gardening, exercise, and camping although I do love a resort on a tropical paradise.
Lisa Keenan – Scheduler and Accounts
I've been an accounts lady for over 25 years and worked with the Nu-Line team for almost 20 of those.  
I'm the go to person for bookings, accounts, invoicing and ordering….and pretty much the person who answers everyone's questions.  Except for tech.  I'm not the tech person, that's for sure!
I love my job and I love our team.  I'm lucky to have formed some great relationships at the dealerships too.
I'm family orientated and I love my sport; I'm a big footy fan as well as all water sports especially wakeboarding and skiing.
Andrea Morrell - Sales Associate
I've been in the industry for over 20 years and working with the lovely Nu-Line team for about 7.  Best 7 years of my career.
I LOVE the team I work with.  I love the integrity of Nu-Line, the ongoing training, the calibre of products, the support, the love and the yummy lunches we often have on meeting days.  Food brings people together, right?
I love the work I do too.  Helping people succeed and making a real difference to their lives is important to me.
My life is all about my people; my family and friends, my gorgeous new grandchild and my 2 fur babies Abby and Shiloh (my 2 rescue German Sheppard/ x Samoyed dogs).  And I'm looking forward to travelling again when the world opens up.
Carolyn Towel - Accounts Executive
I've worked with the amazing team at Nu-Line Solutions for about 4 years, personally 'been in the chair' (selling direct to customers) for almost 20 years and in the industry for over 30.  I love representing Nu-Line as I know we have the most superior products by far.  I need to believe in a product, its important to me. 
I love the people I work with!  I feel we are a united, close team full of likeminded, caring team members that I call my personal friends.  I've also developed really great relationships with the Dealerships consultants.  I love being their support.  I feel accomplished when I help them help others.  It gives me pride and satisfaction.
My personal life is all about food, cooking, travel, friends, family, laughing and lots of fishing.  I love my life!
Lee Mitchell - New Business Development
I'm the new girl on the block only joining the team at Nu-Line 3 months ago although I've been in the industry for 17.
First and foremost, I love who I'm working with!  I'm so fortunate to have finally found a lovely group of people to work alongside.
I love sales…..and in this role, I especially love the customer contact.  I really enjoy meeting new people and helping them do their best.
My biggest achievements are my sons, especially my 13 year old that was diagnosed at age 4 with Autism, ADHD, ODD, Motor Tourette's and was extremely aggressive from lack of communication skills.  I was told he'd never talk or lead a normal life.  I chose to invest all that I had to give him the best opportunities.  We proved everyone wrong.  He now goes to a mainstream school, plays team sport, is a good communicator and has good friendships.  Its has not been an easy road and quite honestly, the hardest thing I've ever done.  
I'm passionate about my boys being the best versions of themselves.
My other passions include Pilates, walking with my Cavoodle and animals…I'm a massive animal lover!
Rob Percic – Accessories Technician
I started in the industry way back in 1988 so I've been 'fitting' for 30+ years.  I joined the Nu-Line team 6 years ago.
I consider myself a Tech Head. I'm a qualified Electronic Technician but I now only do that as a hobby. I enjoy fitting Dash Cams etc for the Dealerships because we work with a great bunch of people – we all seem to just get along.  I've got some great regular customers, but I also get to meet different people.
I've recently moved to the country which I love.  My passions include motor bike riding, fixing computers and creating the lighting and sound for stages.
Peter K – Accessories Technician
I've been in the motor trade as an Auto Electrician for over 50 years starting my career back in Ireland.  I've been doing aftermarket fits for 35 years and with the Nu-Line team for 3.  Its been a good 3 years.  I've known most of the other fitters for a long time so its great to be working together.
I love the variety of jobs and the fact that its outside physical work.  I could not work in an office.  I like the fact that as vehicles change and improve, we have to learn and adapt our fits – it keeps us on our toes.
I'm a big Soccer fan.  I love camping and bushwalking.  Recently my wife and I purchased a Jayco camper and are enjoying a new way of seeing the countryside. 
Mark G – Accessories Technician
I started my auto electrical apprenticeship at age 16 and have been in the industry ever since…..decades in fact.  I'm a bit of a car buff and like working on New Cars (I like having clean hands haha).
I love doing aftermarket because I'm adding value to the vehicle.  I must prefer to fit than fix.
I enjoy working with the Nu-Line team because everyone knows each other, we get along and are willing to help at team member if needed.  Its nice to work within a boutique company.
And hand on heart, we really do have the best products.  Our range is full of great products that I feel confident in fitting.
My life is all about camping, seeing Australia, fishing and motor sports.
Con V – Accessories Technician
I'm the new kid on the block only starting this financial year.  I've been in the industry for over 30 years and worked with some of the other team members previously.  That was one of the reasons I was keen to work with Nu-Line.  I had 'insider info' they'd be a good bunch to work with.  
I've worked in the industry for over 30 years and I love it.  I love the fact I travel from job to job rather than being stuck in one place.  I enjoy meeting different people along the way.  And I love the technical side of our work!
In my spare time I love rock and surf fishing and the great outdoors.  I have a great routine of taking myself on a daily 1 hour walk which I love.  I put on some music and off I go
Simon - Web Admin MBG
Simon has been involved with the IT & Manufacturing logistics sector from the early 2000s and CRM systems automation since 2018. 
Being fortunate for the opportunity to help build an online presence and automation alongside brilliant minds and mentors from Australia and around the rest of the world. He loves helping others better understand the use of computers and modern technology which helps companies stay competitive in the ever-changing technology sector. 
With the latest achievement of leading a team of software developers for My Buddy Gard's GPS tracking platform and web presence from the beginning, we have made privacy and security our first and most important policy!
Siim has been studying blockchain technology since early 2014 to stay up to date with the latest projects and dApps. Discovering that with the help of blockchain MBG Go can offer more security for its users in logistics chains and the manufacturing industry. 
"Always deliver more than expected" and "Never give up" are his two most important rules to live by.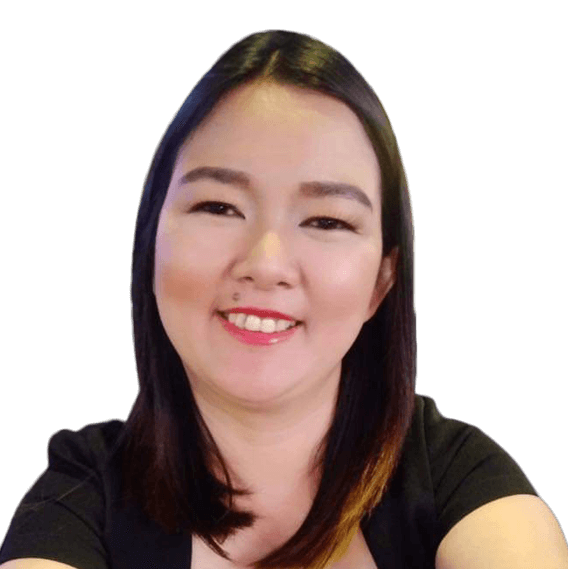 Maria Lourdes Chua – Virtual Executive Assistant
I have been working for Nu-Line Solutions for almost 2 years now and so far, I am loving it. 
I do a variety of work including data entry, research and graphic design.
What I love about Nu-Line? Well, I love that they allow me to grow in every aspect of the job!  They teach me things, but they also allow me to learn on my own. I love working with them because we all treat each other as family. I can talk to Angie about anything and everything under the sun.
My passion in life is to be the best version of myself each day. I am passionate about self-development and self-improvement in my personal life. I am always looking to challenge myself and learn new things. If I do not know a thing I ask, because I believe it won't make less of a person if I ask and in that way I learn. 
I also love being a mom to my three kids, I love when they still ask me for help even though they are teenagers already. I love reading books in my spare time, I especially  love Nicholas Sparks; One of my favourites is the Notebook and The Wedding. 
And lastly what I love about the team, Erika and Angie are always eager and ready to listen. I am grateful and thankful to be part of this amazing team. I am looking forward to many more years to come!
Irish Nunag – Virtual Executive Manager
I've been in the digital marketing field for four years now and with the Nu-Line team for over a year.
I do lots of creative works for the team— designing marketing materials like flyers, newsletters, landing pages, and more.
I love trying new things and learning new skills.
By working with the Nu-Line team, I get to do that! I am so happy I get to work with passionate, kind, motivated, and caring people.
I am passionate about helping people, travelling, being with nature, and spending quality time with family and friends!
Jess Laurente – Remote IT Support
I've been a freelance web consultant, systems admin and software developer for more than a decade and recently a Remote IT Support for Nu-Line and My Buddy Gard.
Server administration (AWS and other cloud infra), web applications development and UI/UX design is not only my work but my passion and hobby too.  I'm so lucky to do my hobby as my full-time job. Now I can work hard and play hard simultaneously.
Everything I love doing in my spare time I now do for MBG and Nu-line.  Page speed optimisation, extending features of existing modules, plugin configuration, modifying code and writing custom functions, tweaking UI for better UX, and a whole lot of frontend and backend web stuff.
Now I'm getting paid while doing my hobbies. Working with WP CMS, REST API, integration of other third party open source software and learning more about other things related to web development.
I'm passionate on learning more about the latest tech stacks and software development frameworks. Aside from doing nerdy stuff, I also love playing Pokemon Go, traveling abroad, and trying new food.
Paul Scagliotti – New Business Development
"I was fortunate enough to meet Erika in the summer of 2019 and it was then, that I discovered Erika's desire to help improve the independence for both carers and those with disabilities, a vision
that resonated with me.
The previous 8 years of my working life was involved in advocacy within the automotive association field, providing assistance and guidance to members wherever required. I thoroughly enjoyed the opportunity supporting members, promoting their interests and making a contribution to their professional environment.
With experience in marketing, distribution and manufacturing I am eager to contribute to the My Buddy Gard team, who have been receptive, supportive and encouraging. It was reassuring to learn of the importance My Buddy Gard places in the security and integrity of their track map application. Knowing that users of My Buddy Gard can have confidence and peace of mind that their data is secure and private is very reassuring.
Outside of work I endeavor to keep on learning, maintain my fitness and drive the local community bus in a volunteer capacity. I believe age is just a number and should not be an impediment in contributing to and enjoying life, and now helping spread the word on this unique business."
Rod – UVUE Tech Support
"I started in the auto trade way back in 1986 when I was just 24 years old. I worked at "The Horseless Carriage" auto accessory store for the man who went on to create Autobarn, Amos Bush. After that I spent several more years in retail working for Brashes before becoming a sales rep for both GE and AKAI.
I began to work as a 12volt auto accessory installer in the early 90's as well as importing products from the United States and Asia to supply direct to the new car trade.
I have a great passion for bringing modern automotive electronic accessories to market, especially the kind that can really help people. Sadly in this modern age dashcams have become an essential item to help all of us protect ourselves.
I'm a firm believer in customer service and what it really means, not just the throw away lines. I'm the head of technical support for UVUE and I'm the person you call when you need help.
I love what I do and I get to speak to so many wonderful people in my job. At home I have four bunnies, Alfred, Abbie, Junior and Rubarb (Ruby) as well as a Pugalier called Ollie who thinks he's a rabbit as he spends all his time with them."